10 Weeks – Shoveling my deck!
10 Weeks – Shoveling my deck!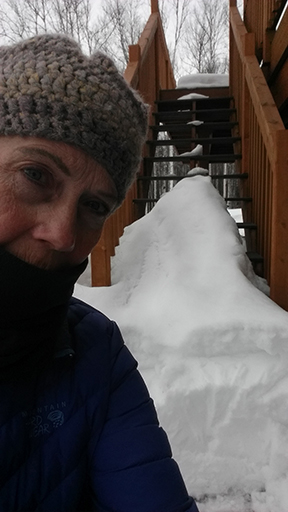 Time is going so fast these days. I'm having more and more pain free times and definitely feel my body healing.  Back home in Alaska I have had to take on some challenging tasks  like shoveling more than 4 feet of heavy snow off my 12 X 28 foot deck. It took several days but perseverance paid off and I was able to finally finish it today.
I'm pleased to report I was able to do it with really no pain at all other than a few steps when I was going up and down the stairs a lot.
I also realized that the Mia fascia and trigger point therapy makes a BIG difference. When my lets start getting tight and knotting up, I refocus on my yoga, Qi Gong and the massage therapy and it seems to get me loose, out of pain and back on track!
As of today  I'm still satisfied with my decision to opt for stem cell. Happy and healing.