Six month progress
Six month progress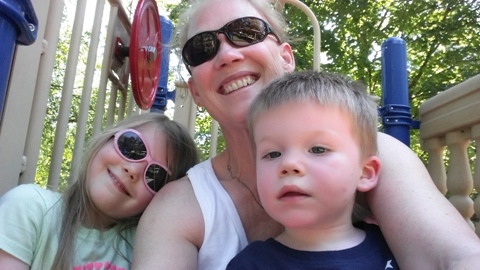 Spending a month with the grandchildren was fun and amazing but did give me a bit of a set back when they jumped on me while I was lying on the floor. Fortunately, a trip to see Jay and Jen (Qi Gong) and Sam and Kevin (Alaska Acupuncture) at the Healing Center put me back on the path to health. Amazing that only one treatment can have such a dramatic effect and take away the pain, straighten out my spine and un-pinch my hips.
Now as I begin my 7th month of healing I feel like I have finally turned the corner and know I am healing well. I can now walk without pain, (still having a bit of trouble going up stairs,) but all in all, feel wonderful and amazing. I'm hiking again, riding my bike and doing most everything I love doing.
Dr. Cohen told me I could expect to continue healing for up to 18 months and now I feel like that is going to allow me to have a full recovery. Hooray. Feeling so grateful that I chose the Stem Cell path. The future of medical science is promising and convinces me to not give up.