Today I'm happy I'm making enough progress I was able to ski and hike again but also feeling sore and a little disappointed that I'm still not completely pain free. I know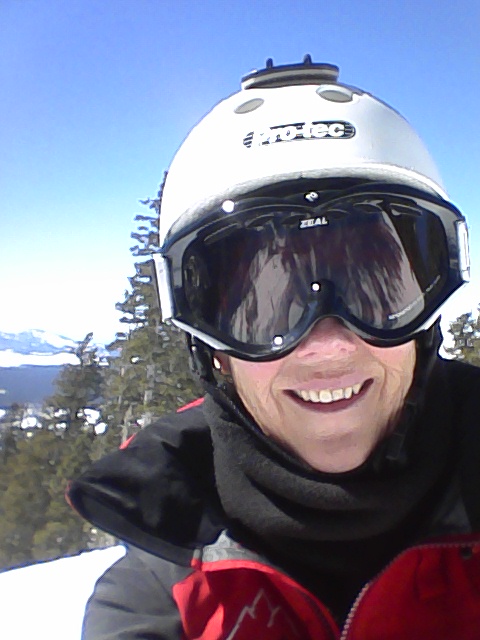 Dr. Cohen said to expect this up and down and be patient for 6-12 months. But it's still hard. I have been thinking back about what I have been doing and eating this past week that might have contributed to the joint pain and soreness today.
I stopped working out two hours a day and drove to Flagstaff to meet my friend last Thursday. Then I skied for two-and-half-hours and went swimming on Friday. On Saturday I rode in a car and hiked on short walks around the Grand Caynon. Sunday we hiked to a couple of national monuments around Camp Verde, AZ so I got in some walking but skipped my normal routine of stretching, yoga and pushup core work. Then I took another day off on Monday to drive back to Phoenix and immediately went to work on the computer. I got in a very short bike ride in the afternoon but again no stretching or core work. On Tuesday I spent all day sitting and working on the computer with only short breaks and then get in a one-hour bike ride in the afternoon. Only to come home, forget to stretch out, and sit more.
The other detrimental factor was during this period I ate more carbs and junk food plus skipped my supplements a few times and stopped drinking golden milk.
Today I can see I must be diligent and stick to the planned routine.
I had a smoothie made with lots of micro greens and yogurt for breakfast and then a big salad with more micro greens and some turkey for dinner so hopefully that will help get me past this joint pain pretty quick. Plus I got in a good workout and stretch.
All and all I still feel like I'm making progress because there are lots of things I can do now I couldn't do before. I just knew when I walked through Lowe's tonight in search of supplies, I felt pain and the need to stop and stretch to work it out, a sign I am far from healed.
I'm still happy because I was able to go for an hour-and-a-half bike ride today plus get in my workout without much pain.
Guess I'll stretch tonight, take my supplements and get to bed early for a good night's rest. Here's to growing stem cells and continued healing.