Stem Cell Therapy
Stem Cell Therapy
In my search to find a solution that did not involve surgery, I discovered the Regenexx Stem Cell Therapy. In December of 2013 I visited the Healthlink Medical Clinic in Oceanside, CA where I met with Dr. Ronald Cohen. After looking at my MRI, he felt confident I would find relief with a stem cell treatment. I opted to give it a try and was scheduled the next morning.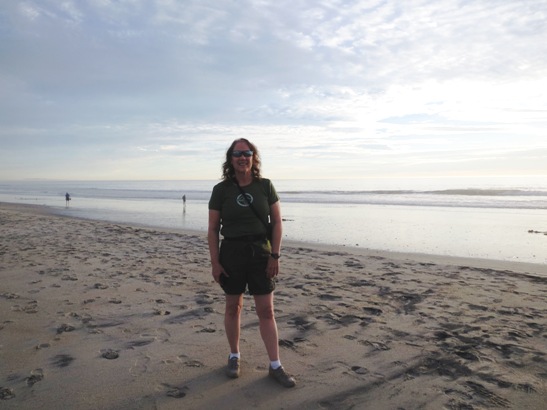 The process started with a through exam and a blood draw. This was then followed with a prolo injection to the hip to prepare it for the stem cells. The following morning I was admitted to harvest the stem cells from my bone marrow. This procedure sounds much worse than it actually was. They used a surgical medical tube and pounded this into the illiac crest of my hip to harvest the precious marrow which was then spun to separate the stem cells.
A few hours later, back in the doctor's surgical room, the stem cells were injected into the injured hip using a floroscope and xray assisted imaging. I was then told not to put any weight on the leg and to go sleep and rest for two days. I then went back to the doctor's for a follow-up injection of my own blood platelets to fertilize the stem cells. That was it. The doctor recommended I stay off the leg for at least a week and then slowly begin to increase my activity for the next five weeks. At six weeks, I was able to add more physical activity like biking and swimming. At 12-weeks I started cross fit. The results have been remarkable and I would definitely recommend this procedure to anyone that has been told they need their joint replaced.
For the past few months, I've been skiing, biking and hiking. I'm so thrilled that today as I stand here writing this blog, I have no pain. Well, okay when I move I do feel some pain and tightness but it's minimal and easily handled. All I have to do is jump rope for a minute or two and it all goes away. I'm hopeful that this improvement continues and will be sure and keep you posted…