Qi Healing and Accupuncture
Qi Healing and Accupuncture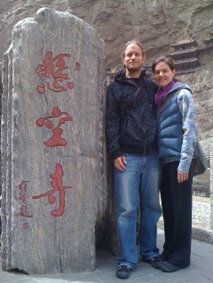 North of Palmer, Alaska and two miles up Soapstone Road, I found this amazing healing center. The past two weeks I have been so much more comfortable and optimistic than I have felt in months. The QI HEALING/ENERGYWORK SESSIONS WITH JAY AND JENN, coupled with an acupuncture session with Kevin and Sam immediately following,  seem to have helped my condition more than anything else I've tried. I don't want to be too optimistic, but I think I may have finally found the path to true wellness.
The QI healing experience is a little like fully clothed massage, gentle chiropractic and rolfing all rolled into one. I like that I am a very active part in this process and yet I also have the opportunity to just relax and let them use their healing hands to find and manipulate places in my body that have been wound up for months and sometimes years. Each time they get the muscles to relax and release, I get a rush of tremendous relief. It's a very comfortable, and rewarding experience that I would strongly recommend to anyone with chronic pain that is truly looking for a natural solution.
I hope to start taking weekly classes with them soon to learn more ways I can help my body heal.
I think the combination of the Qi Healing session to relax and open up the joints, tendons and muscles, followed with acupuncture to clear any plugged pathways, is allowing my body the opportunity to get back in alignment and heal. Now we will see what time does.