Preparing for Stem Cell Treatment
Preparing for Stem Cell Treatment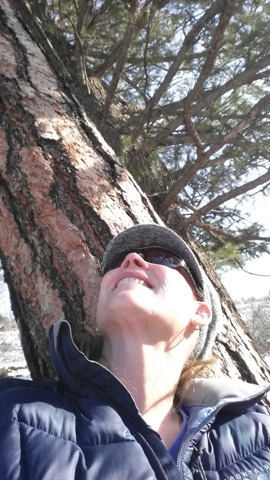 Things are looking up from my perspective. I have been working hard to prepare for my stem cell treatment set for January 16th. I have been biking, hiking, swimming, and amazingly, I actually skied two days. I'm so happy that I opted to cancel the hip replacement in December and try this path. It's not easy. In fact it's been a lot of diligent hard work. Especially giving up sugar. But I'm doing better and feeling stronger every day.
I went to Colorado for two weeks for my high altitude vacation which proved amazing. Although I still have lots of joint pain in my hips and legs, it's diminishing every day by following the regiment from the doctor and I'm feel more optimistic about my potential outcome.
While in Colorado I had the chance to shovel snow, hike, swim/soak and like I said, ski. Two different days. One day was a beautiful sunny day with fresh snow from the days preceding and then  one storm day. A fun, although very short (I only made 5 runs before my legs were saying 'Enough'! but those five runs were awesome and make me long for the future of pain free fun.
Here is to a wonderful, amazing 2017 and successful healing!