14 Week progress
14 Week progress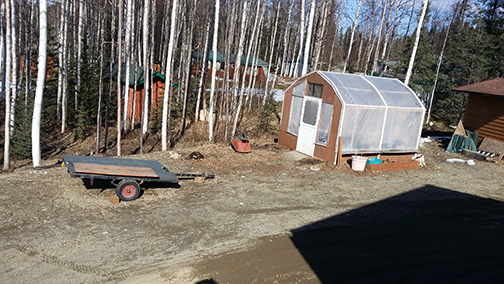 Spring is coming to Wasilla and my greenhouse and garden are calling. I'm hoping to start digging in the dirt soon. I am now 14 weeks post-op and still improving but not to a point I can do everything I want without pain and discomfort. While I am having a much easier time getting around and doing typical movements, I still feel some intense pain in the ligaments, tendons and muscles of my legs at the end of a busy, active day.  The tightness in my gluteous and piriformis  muscles requires deep muscle massage by rolling on  a firm ball or foam roller. But I'm able to lie down now and sleep without much pain.
I also purchased a BioMat, an amethyst crystal infared heating mat that is purported to provide profound benefits of detoxification, rapid healing, and natural pain relief. I have slept on it for three nights but don't really feel a profound difference so I'm trying to be patient and give it a chance. I don't seem to be able to lie on it for more than about two hours before I need to get off of it and roll to my side.
Still healing and feeling good about my decision.